Nollywood is the colloquial term for Nigeria's homegrown movie industry. It's considered the second largest by volume, after India's Bollywood and America's Hollywood.
We all know quantity does not equate to quality.
Nollywood movies, while dramatic, highly entertaining and (sadly) often realistic portrayals of real life for the average Nigerian, do not always measure up to well-crafted stories. That has something to do with the economics of Nollywood – films are made quickly on the cheap.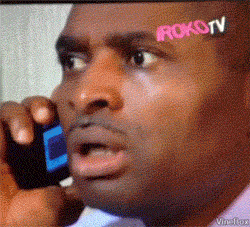 (You think I'm kidding when I say they are dramatic, heehee)
I recently watched a movie (because despite their challenges, I enjoy Nollywood) and walked away with the following #writinglessons –