The weeks before Avengers Infinity War came out, my sons and I watched most of the movies in the Marvel Universe. Thor, Spiderman, Iron Man, Captain America, Black Panther. We were ready when we finally got to the Avengers flick.
After all that 'studying', I wanted some more action. Some more…franchise. And so, I opted for a goody I was familiar with–Transformers. Right now, I'm humming the theme song to the cartoon from the 80s, loll!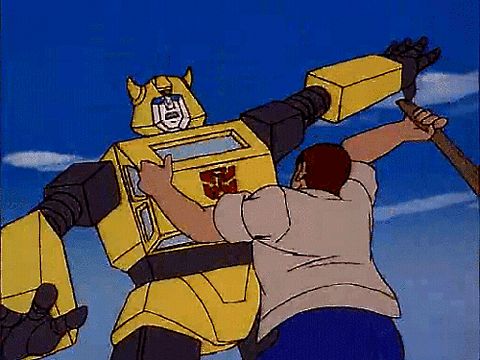 From the very start, it was clear the movie had an insane budget, I mean the opening sequence was nothing but a huge fighting scene from Arthurian times. Then, we were introduced to Merlin and things went left. Why? Merlin was trying to be funny. He really wasn't funny and from that point, the more it went downhill.
As a writer, I'm always trying to learn from more experienced content creators out there. Hollywood movies are a goldmine to tap from and so despite my reservations, I chose to continue watching. I quickly realized that the movie had way too many 'comedians'. There were all the transformer bots with their 'witty ' commentary. Then there was the MC played by Mark Wahlberg, who always had something snappy to say. The little girl, who he called mini J-Lo, she's apparently Latina and so must be saucy and comparable to Jennifer Lopez, I guess (my point being nothing other than the comment wasn't funny). Oh, I better not forget the black guy who wasn't funny either or the apparently Native American 'Chief' who came out of nowhere but played no role and didn't need to be there.
Gosh, I started off talking about having too many comedians and have delved into having too many characters it seems. And in this case, both issues are connected in the movie. There were more characters talking and playing semi-important roles than necessary and I took that as a lesson to not repeat in my future books. Limit your story to essential characters. Remove those who add nothing to the plot.
As for the comedians, the lesson there was clear–unless your story is a comedy, rely on fewer funny characters. And actually make them funny. Too many cooks in the kitchen and all that. I don't hold the Fast and the Furious franchise as an example of movie distinction but there's a reason why the last movie did so well. (I watched that one again as well). The Tyrese character added a little bit of humor by being silly as did the character played by Ludacris. That was it. Light banter and chemistry, no full on jokes. Their story was cohesive and not disjointed with a bunch of irrelevant characters trying to outspoken each other.
Oh well, maybe I just miss the Transformer cartoons of my youth. They were straightforward — bad bots got crushed. That's why I invested in the movie franchise, frankly. The Witwickis need to come back in the next installment. Now that was a funny family. That and Megan Fox.  Her replacement in the last movie was just fine but it would be nice to see the old gang back.
Gosh, I got distracted again.
I'll end by saying my boys (both on 15) enjoyed all the explosions. Sadly, the story seemed disjointed and disconnected to me. I know the creative process is far from easy (boy, do I ever), and one additional lesson I've learned from this flick is you can't distract consumers from the flaws in a story with…well, explosions.