One key piece of advice for aspiring authors is to READ, READ, READ.
While I'd heard and read that suggestion everywhere, I didn't take it seriously until this year. As a result, I did my best to increase the number of books I read in 2016. I'd set a goal on Goodreads for 12 books but, I'm going to read 24 or 25 books this year instead.
That isn't an earth-shattering number for many others, but for me? It's a fly me to the moon sort of number. (Uh, I don't know why I have Frank Sinatra singing in my head, but that's where the moon reference came from).
So, what did I read this year?
Renee Ahdieh's Books
I've wanted to read more diverse YA books for years and so, I was quite excited to read about Renee Ahdieh and her The Wrath & The Dawn Series. The stories take place in a fictional world that relies heavily on Persian/Arabic culture and folklore. I took the time to read Moth & The Flame, The Wrath & The Dawn, and The Rose & The Dagger. I definitely enjoyed what I read and liked the intensity between the main female and male characters. Don't worry, there'll be no spoilers today =) Oh, and I plan to read the rest of the novellas in this series.
Jack Jordan's 'My Girl'
I don't even remember how I found this book. Probably through one of the Facebook writing groups I belong to. Anyway, this one is a dark thriller and not something I typically read. However, I completely enjoyed the twists and turns this one presented. I actually learned quite a bit about hiding story lines, foreshadowing and creating crazy (in a good way) characters from this one. I highly recommend this book!
C. Gockel's Carl Sagan's Hunt for Intelligent Life In The Universe
I came upon this short story because of another one of C. Gockel's books. Specifically, 'I Bring the Fire Part I : Wolves (A Loki Series)'. For whatever reason, I just couldn't get into this book but found the alternative Carl Sagan's Hunt… and enjoyed it. I love science fiction and this was right up my alley. In fact, it could be a movie.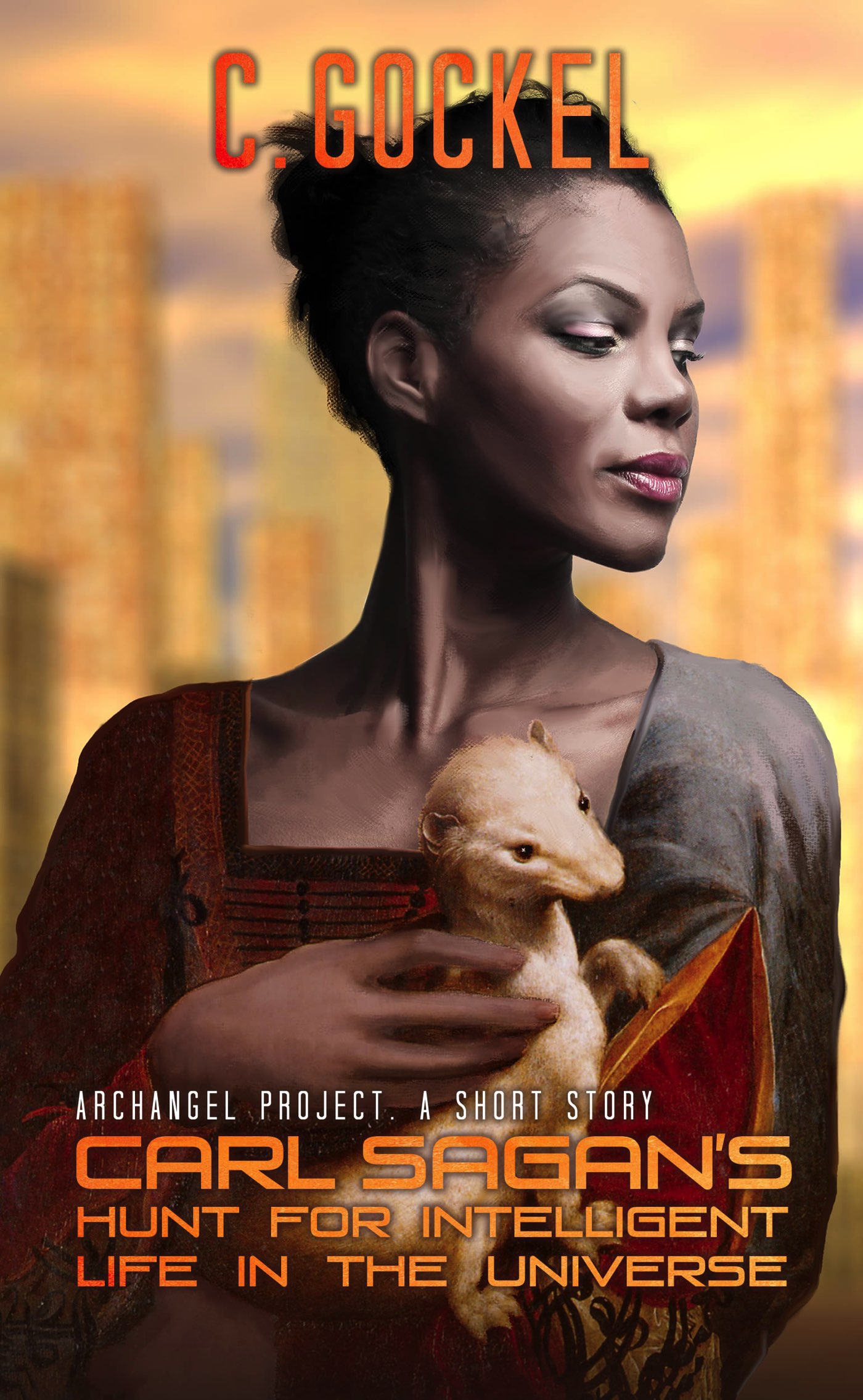 The Winner's Curse Trilogy
I don't think this series was as popular as some of the others I got to read this year, but I truly enjoyed it. That might also have something to do with the fact while doing my research for my upcoming series, I learned that there were some similarities between my stories and the Winner's Curse series. I'm no expert, but I daresay that part of this series' inability to 'blow up' had a lot to do with the covers. The first set of covers portrayed the main character, Kestrel, as a fighter what with the 'needles' (they're knives – you'd understand if you read the series, lol). In actuality, Kestrel is far from a fighter, losing the one and only physical fight she engages in (sorry for the spoiler). A tad deceitful. The same thing for the revamped cover which, in my opinion, piggy-backed off The Selection series of books. The new covers showed 'Kestrel' as a glamorous girl but I never got that feeling from the character when I read the books. Wait, or did I get the order of the cover releases wrong?
Oh well, this isn't meant to be a criticism but an acknowledgment of how much attention I paid to this series. It truly was a good one for me.
Graceling Book 1 by Kristin Cashore
Okay, this book was an interesting read. Writing was good. The universe was perfectly fine. My only complaints was that there were certain long stretches toward the end that left me bored. But I loved the characters and the universe enough to finish it. And then, I learned that the follow up book went forward in time and didn't quite tell me what happened to the characters I'd fallen in love with. *Tears* Why, Ms. Cashore? Why? *More tears*
How did I stumble upon this book? The same way I stumbled upon the Winners Curse Trilogy. I was researching stories that could be similar to my upcoming project. I'm glad I read the story as I did gain some writing tips from it. What more can a girl ask for?
Leviathan Wakes (The Expanse 1) by James S.A. Corey
FREAK OUT!!!!!
One of the bestest books, I've ever read! Yes, I mean bestest. I watched Season 1 of The Expanse on the SyFy Channel and loved it. The book kept me gripped, even though I'd watched the episodes and kinda-sorta knew what was coming. All I'm going to say is that science fiction fans who enjoy a good space opera should read this. It helped satiate the emptiness created by the end of Battlestar Galactica (the reimagined series). Oh, and I'm going to continue the series in 2017. And, me thinks I'll get into some self-published space opera/military/science fiction stories as well. Chris Fox, Richard Fox, C. Gockel – I'm looking at you guys *wink*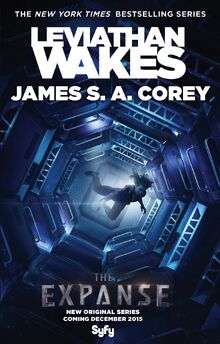 Drive by James S.A. Corey
I actually read this before reading Leviathan Wakes. I also read this after having watched Season 1 of the series. It truly put aspects of the Expanse universe in context. It's all about the Epstein Drive and if you don't know about that, read the book, lol!
Grave Mercy (His Fair Assassin Book 1)
Another enjoyable book. And yes, I found it the same way I discovered Graceling and The Winner's Curse Trilogy. Let me finally explain, I was researching YA books that are great for fans of Game of Thrones. Why? Because, my beta readers (God bless them) as well as my editors said my book has shades of GOT in it.
It was with that in mind that I read Grave Mercy. And I loved it. Court intrigue, political machinations, religious fanatics and loads of suspense. What's not to like? 
Fallen (Fallen 1) by Lauren Kate
*sad face*
This was my first audiobook ever. Weird, I know. I was a late adopter of ebooks and only made the leap once we had to start leaving books in plastic totes for space purposes. So, yeah, it's not surprising that I'm only now hopping on the audiobook bandwagon.
Anyway, this book really, really, really didn't work for me. I'm so sorry to publicly admit this because I know that creativity is hard and I have the utmost respect for all creative types. My lack of love for this story has nothing to do with the creative chops of its author. It just didn't work for me. Yeah, listening to this book gave me the wretchies the same way watching the Twilight trilogy did. (In my defense, I only watched those movies while working out at the gym. If you're on an elliptical in the movie room, you don't care what's on the screen.) Fallen, like the Twilight films, was too lovey-dovey for me. And this comes from someone whose upcoming book has some lovey-dovey elements as well.
Nevertheless, this book is being made or has been made into a movie so the author is #winning!
Ready Player One
Brilliant book! Can I geek out now? I'm here doing a dance, y'all!
Okay, let me calm down. I saw the world of this book in my mind's eye as clearly as if I was right in the story. I grew up in the '80s and remembered quite a bit of the references in this book. I ABSOLUTELY RECOMMEND THIS BADBOY to anyone. Even if you aren't into the '80s, old school games/gaming or even science fiction. Go read this one! It's an excellent example of how a world can be so well flushed out and characters can be simple, yet complicated at the same time. This book had been recommended to me repeatedly but I only got to it in 2016. Shame on me. Glad to have finally read it though.
And, I think I'll end this post here. It's long as hades, so I'll share the rest of my 2016 reads in my next post on Thursday. Oh, and I'll be sure to create another post on the books I'm looking forward to reading in 2017. Don't think I'll sare too many as I'll wait to see what pops up on my radar. Rather not plan out my reading schedule too closely.
Thanks so much for reading and be sure to come back!