Can you tell how excited I am by the asterisks in my title?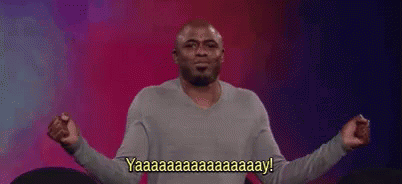 I'm so excited to finally have a cover. After all my worries, Kim at Deranged Doctor Design worked so hard to help me create something I'm so proud of.
I hope you will like it to.
Who am I kidding?
The world is gonna love it!
Okay, um,  I need to dial it back, huh?
Fine, I hope everyone likes it.
……
Yippee! I can't contain myself!
Cover reveal coming very soon!
Hey, have you joined my mailing list? It's very easy, just click here to subscribe and you'll be one of the first to know when The Pursual is available for sale.