Neith (pronounced NEETH, like Keith) is one of the main characters in my current series in progress, The Nome Chronicles Trilogy. When readers are first introduced to her, she is a seventeen year old girl on the verge of taking an important step that will affect not only herself but several others. She's a bit naive about certain things, but eventually gets a bit tougher and smarter.
I've spent a lot of time with Neith in my head and in my writing. Sometimes, I know what she looks like and at other times, I don't. I do know that she is a black girl with hazel-grey eyes and curly black hair.
I used to have pictures of what I thought she would look like, but then the computer crashed and … no need to go back to that most painful moment, right?
And so, now, I have to start again. Find images that closely resemble the character I have in my head.
Maybe her?
Her eyes are hazel, so not quite Neith's but when I saw her picture I thought "very close."
Then there's this lady,
Very pretty but something isn't right …
This lady is stunning. However, I think Neith's complexion is darker and her hair isn't as light.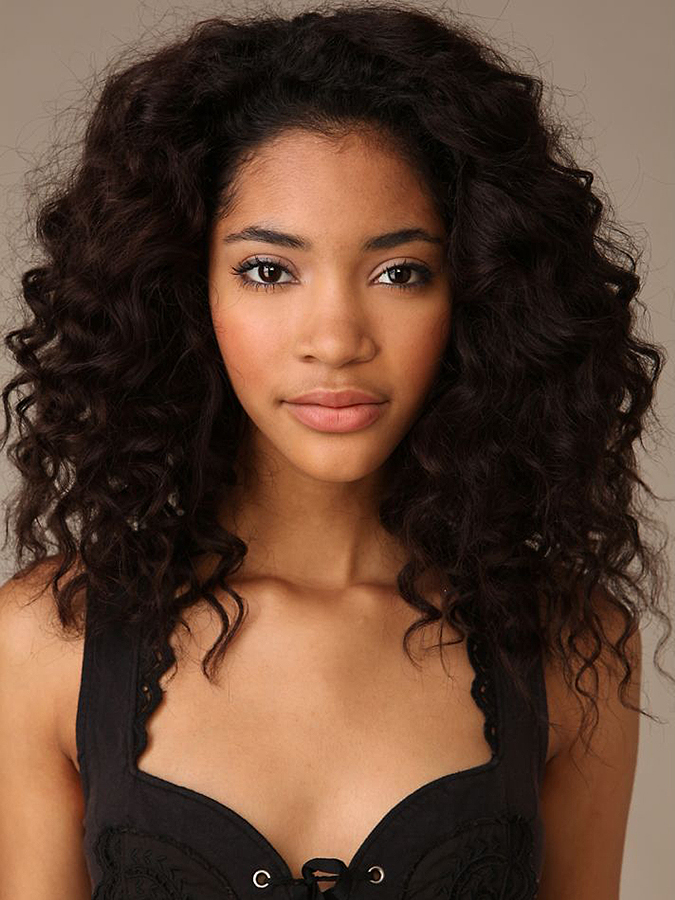 I daresay this lady's complexion is much closer to what I had in mind as is her hair.
Wish I didn't have to find another picture for Neith but that's what I get for having all my information on my computer.  Lesson learned…again.  This time, I'll save images on this here blog for posterity's sake.
Do you use pictures of actual people when visualizing your fictional characters? Where do you go for the images? Is the process easy or hard for you? Let me know. =)
Also, have you joined my mailing list? It's very easy, just click here to subscribe and you'll be one of the first to know when The Pursual is available for sale.